INTERIOR DESIGN INSPO: MOVIES & TV (PART I)
January 31, 2022
Welcome to Part I of our design director Zoë Anderson's favourite movies & tv shows for interior design inspiration. Film is such a magical place to look for inspo, because everything is exaggerated and purposeful. Starting off with some classics… 
AMELIE
The lush, cluttered world of Amelie teaches us that busy decor can be incredibly charming. Dark, gothic-inspired wallpapers are offset by playful bursts of colour... such as a cerulean tulle lampshade, or Amelie's iconic scarlet bedsheets.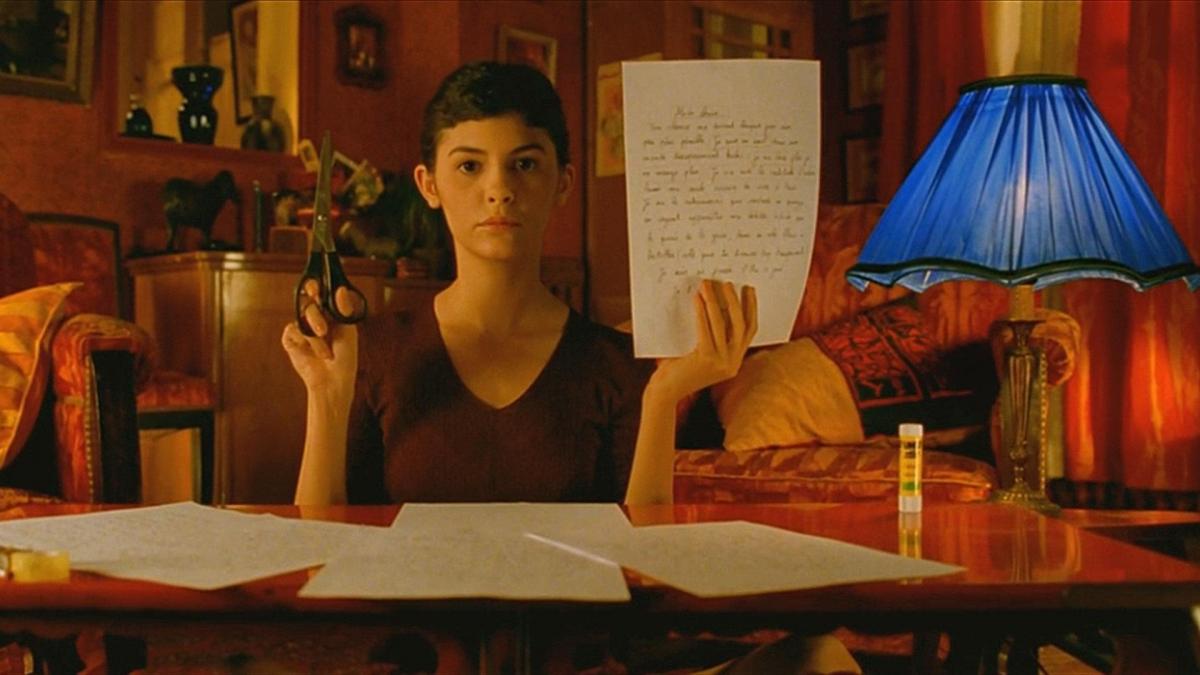 Image credits to filmaffinity.com.
PUSHING DAISIES
Classic fairytale meets mid-century-modern - and what a beautiful meeting it is. The set design feels inspired by Amelie, with an emphasis on unusual colour pairings, and of course, the intentional, curated clutter.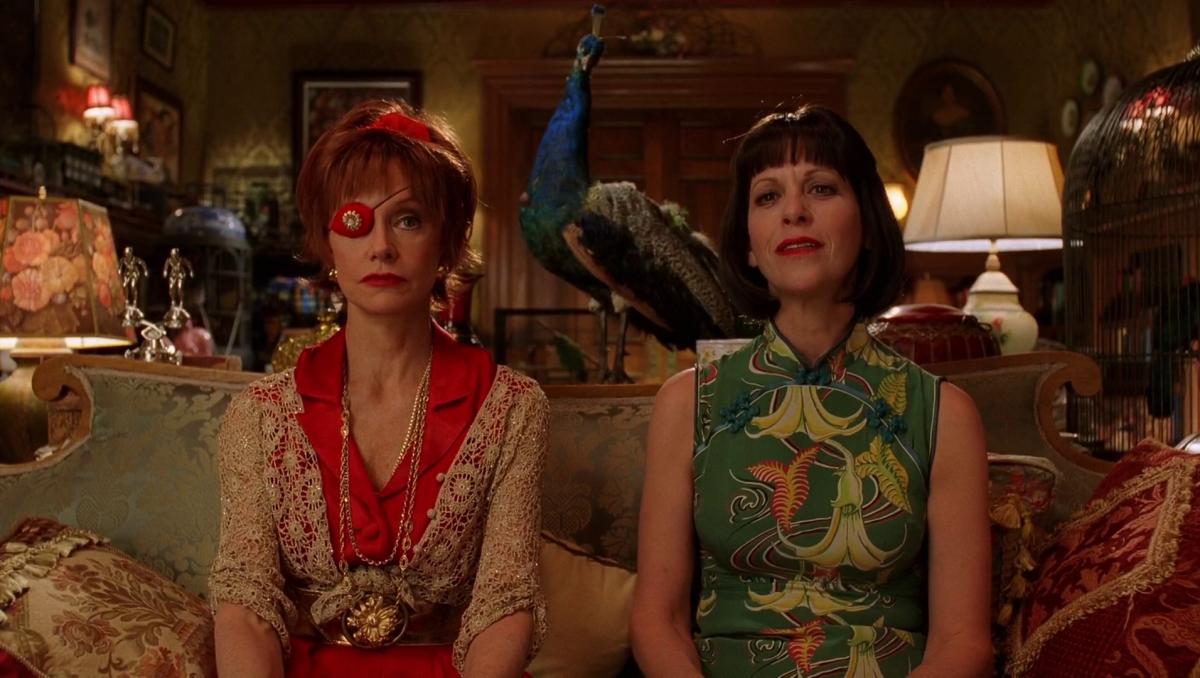 Image credit: pushing-pixels.org
THE BIG LEBOWSKI
Similar to Pushing Daisies, mixed-era references in The Big Lebowski set up a nebulous sense of period, in the most charming way. This ambiguity is achieved through items like Le Corbusier Armchairs from the 1930s (shown below), or Saarinen's Tulip Chair from the 1950s.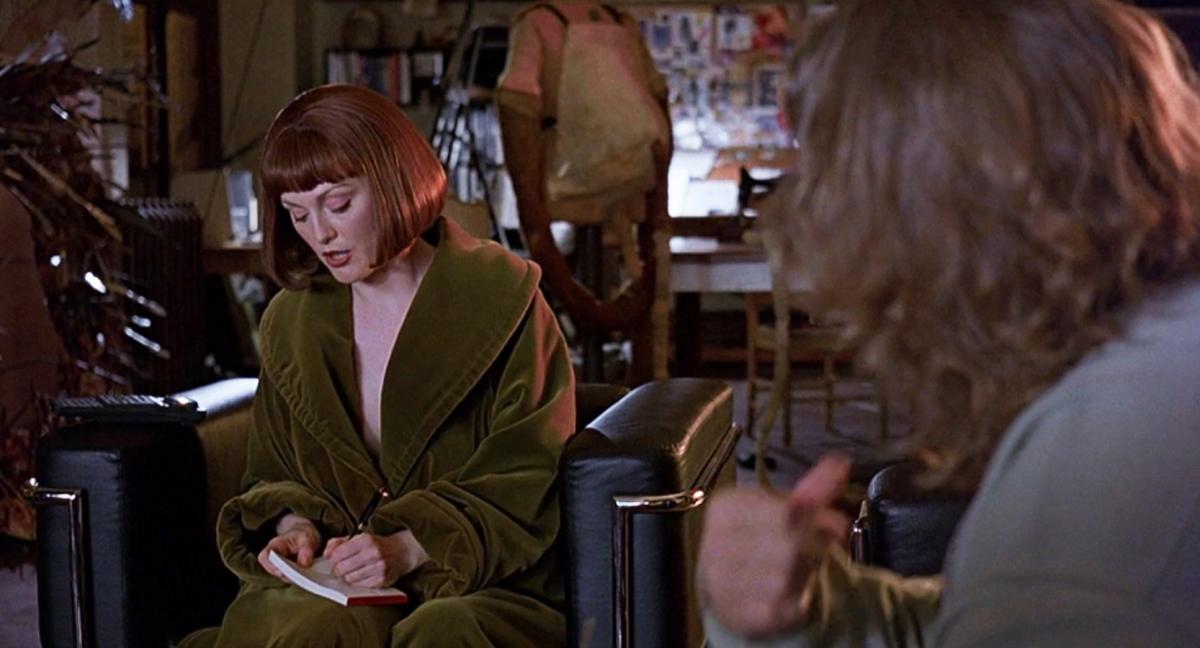 Image credit to filmandfurniture.com
THE QUEEN'S GAMBIT
Mid-century maximalism injects The Queen's Gambit with an electrifying sense of bombast. Glamorous tropical wallcoverings remind the audience that our heroine has been whisked into a life previously foreign to her. Unlike the mixed periods of The Big Lebowski and Pushing Daisies, Queen's Gambit pulls its focus tight on the 50s and 60s with strong geometric patterns and furniture characterized by natural wood.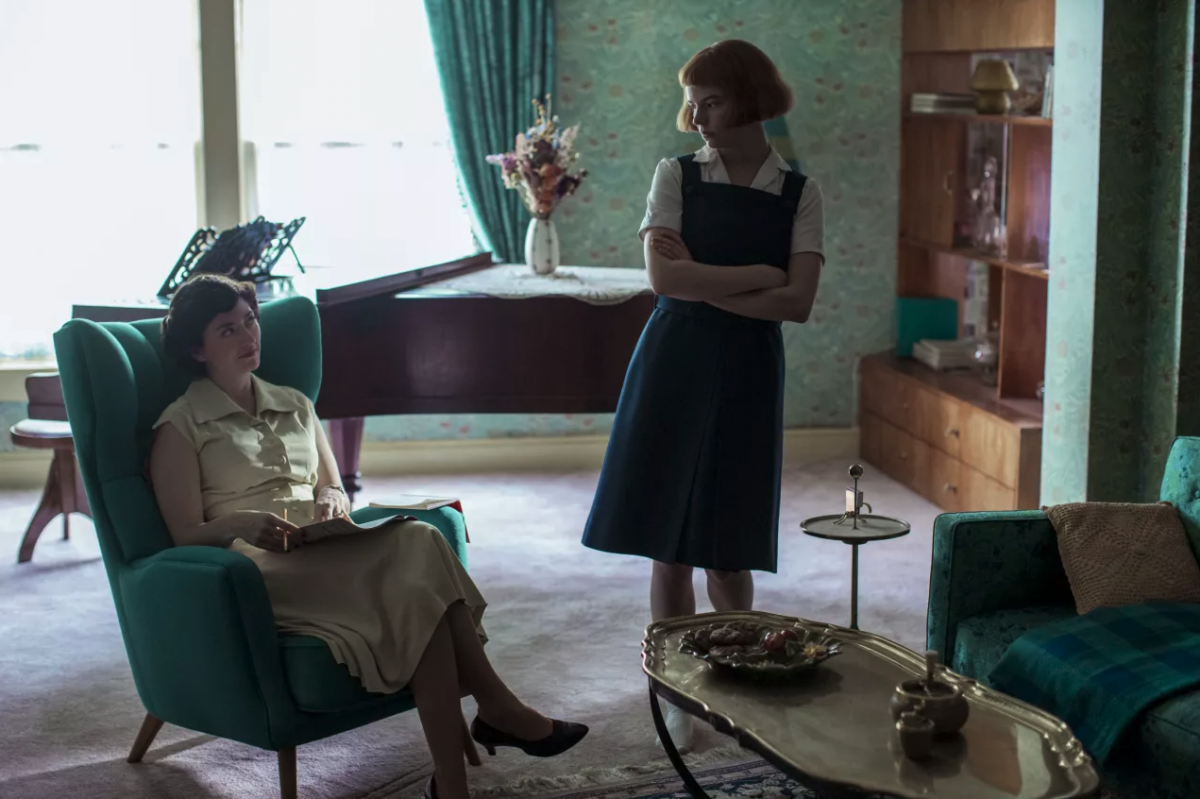 Images credit to realhomes.com
That's all for this week, but we'll be back soon with more interior design notes from movies & tv! Have thoughts? Reach us at any of our platforms below:
Facebook - Instagram - Twitter - Email